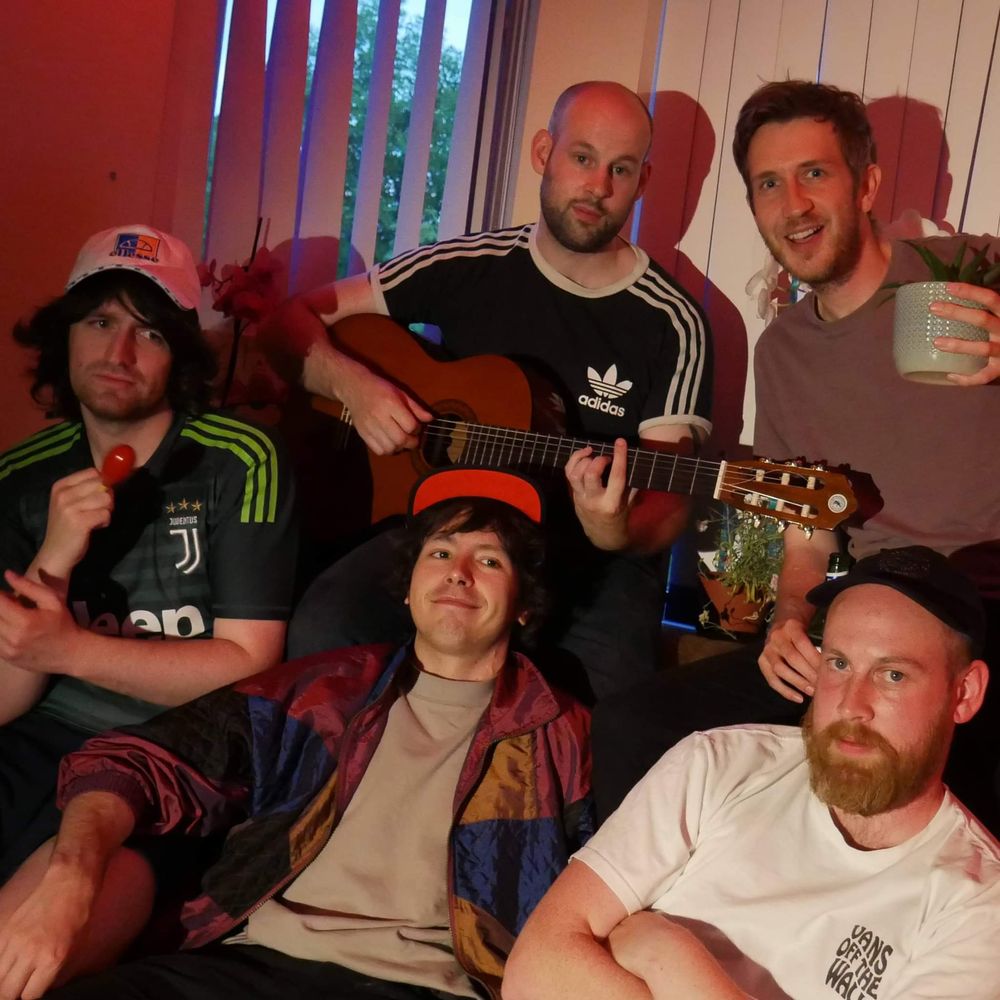 THE TROPICANAS
The Tropicanas are:
Andrew Burns: guitar, vocals
Ruaridh MacPherson: drums, guitar, vocals
Joe Murty: bass, guitar, vocals, synth
Joe White: guitar, drums
Ryan MacPherson: synth, bass
Ironically named due to Scotland's often gloomy weather and their desire for warmer climates and surfier times, The Tropicanas represent West Lothian with their off kilter brand of chilled grooves! 
Extremely hands-on, with DIY music production, artwork and videos, The Tropicanas combine inspirations from modern bedroom recorders, such as Mac DeMarco, Stevie R. Moore and Tame Impala, with Bossa Nova legends such as Jorge Ben Jor and João Gilberto: creating a unique Lo- Fi sound. 
The Tropicanas burst onto the scene in 2015 and have been attracting an impressive range of admirers including Tom Ravenscroft (BBC Radio 6 Music), Roddy Hart (BBC Radio Scotland), the Daily Record and Song By Toad. 'The Trops' have also been blessed to share the stage with acts such as Neon Waltz and Peach Pit, as well as playing the Pyramid Stage at the amazing Kelburn festival.
At eotprecords, we fell in love with them in 2021, re-releasing their most recent EP Calypso Kool before hunkering down on new material.